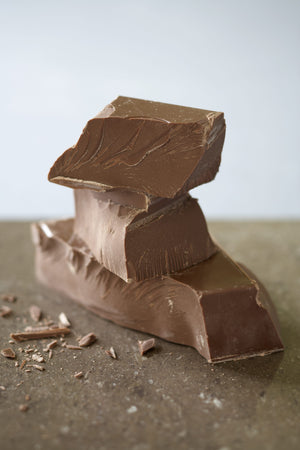 The world of chocolate and its complexities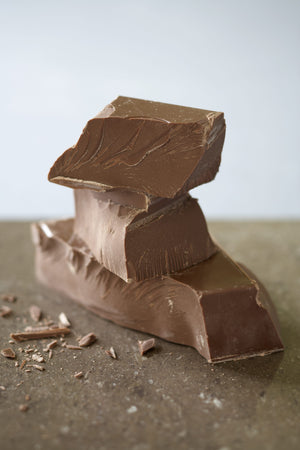 According to Dad, chocolate is as complicated as love itself.  In a very short (but always sweet) article, I have attempted to explain the variations in chocolate available on the market and how differences in cocoa beans affect the flavour. 
TYPES OF CHOCOLATE
Couverture
If you have been in our stores and read all the labels in our cabinet, you may have noticed that the word 'couverture' keeps popping up!  
Couverture is the type of chocolate that we use. The strictest food regulator in the world is the European Union and their classification of couverture is that it must contain a minimum of 31.5% cocoa butter. Cocoa butter has a melting point of 27 degrees, so when you eat couverture chocolate you will notice that it has a smooth and velvety texture when it melts in your mouth. 
In dark couverture, you should only find cocoa butter and four other ingredients: 
Cocoa mass -what gives the couverture its dark colour, not present in white couverture
Cocoa butter - the most expensive element of the couverture due to its demand in not only in the food industry but also the cosmetic industry
Sugar
Vanilla extract
Emulsifier to help bind the ingredients, usually soy lecithin (less than 0.5%).  
Compound/Confectionary Chocolate
Another chocolate that is available on the market is compound chocolate or confectionary chocolate. Like couverture, it also contains cocoa mass and sugar. While couverture is known for its high percentage of cocoa butter, in compound chocolate this is often replaced with palm oil to reduce cost.  In Australia, palm oil can be labelled as vegetable oil (beware!) You can also find a full list of its alternative names
here. 
Aside from being a less sustainable option compared to couverture, compound chocolate also has higher levels of sugar and many more flavours and additives added to hide the strong flavours that palm oil brings.   
Bakers Chocolate
Bakers chocolate generally contains stabilisers to stop 'burning' in the oven.  It is typically used in croissants, biscuits and can be used in cakes. 
Differences in cocoa beans
There are many similarities between the coffee industry and the chocolate industry. Just like how the quality and variety of coffee bean (robustica and arabica) affects the taste, the differences in cacao beans affect the quality of the product. 
There are three different varieties in cacao: Criollo, Trinatarrio (both highly sort after) and Forestero (mass produced).  Our couverture is made from the two highest quality beans, Criollo & Trinatiora, giving the final product is complexity in flavour. 
A favourite family exercise is trying different chocolates from all around the world and tasting what each have to offer, including comparing our own product to what others offer -- all in the name of research of course!
Whether it be the flavours of cacao, or the art of infusing flavours, at the end of the day, love wins. Whatever you enjoy the most is the chocolate that you should consume, but information always helps you appreciate the finer things that much more! 
Fact:   Yes, technically white chocolate is not considered as chocolate due to the absence of any cocoa products.  But our white couverture product contains COCOA BUTTER!